For some of us, the word 'lockdown' doesn't bring to mind face masks and hand sanitiser. Here's what's been particularly taking hold of the Melbourne imagination.
1. Pegging Gear
Sales of dildos and harnesses have been going off. Traditionally, harnesses and dildos have been most popular with same sex couples (vulva owner giver to vulva owning receiver) but the biggest growth has been among heterosexual couples (vulva owner penetrating a penis owning butthole with a dildo - or pegging). How do we know that they're being bought for pegging? Well we get a lot of email queries as to the best recommendations for pegging and a general leaning towards slimmer dildos that are preferred for anal rather than vaginal. (Then we just do the maths).
The absolute best slim dildos for pegging are Probe, Limba and Tantus Silk Medium. And if you want something bigger up your butt, the best sellers are Tantus Curve (for G-Spot or P-spot;) Vamp and Boss Stub.
And our favourite harnesses? You won't find any better than the Deluxe Velcro Harness, The Leather Deluxe Harness, the Spareparts Joque and the Fun Factory Vegan Harness.
2. Hand Cuffs +
We absolutely can't keep up with our wonderfully crafted and sexy as handmade leather cuffs from our Australian master-craftsman at Wildhide. Or vegan cuffs if that's your preference. Attach them to our equally gorgeous leg spreaders or door hangers. You can fold door hangers over a closed door and then attach your cuffs to them so that you're hands-up against the door ready and waiting. Great for travel and especially popular in postcodes 3053, 3055 and 3070;) Our newest Hemp Rope Cuffs are also highly sought after.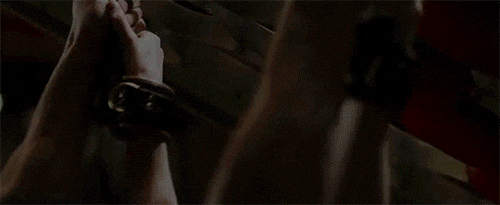 3. Rope
Rope has been the one thing that we've had a lot of trouble sourcing during the pandemic and as soon as it comes in, out it goes. The Bondage Rope with Tassels has been one of our hottest sellers.
Forget about sourdough, Shibari has proven to be the crafty and artful talent of choice to cultivate in lockdown. It requires time, mindfulness, patience and a wonderfully erotic imagination - all the things many of us have in spades right now. Learn from our two favourite books on the subject, Bondage Basics and The Seductive Art of Japanese Bondage and visit Avalon for some great online workshops. 
A responsible rigger always has safety shears for a quick exit if things get knotty. Take note Christian Gray.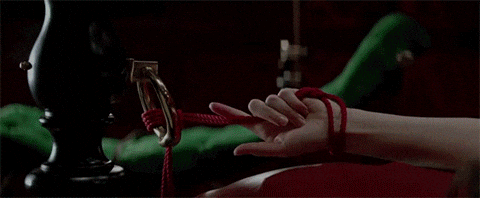 We've never before seen such a demand for 1on1 Kink and BDSM Tuition sessions with our in-house dominatrix Anne O Nomis. If you want to learn how to be more dominant in the bedroom and require some more personal advice, then Anne is your Number 1 go-to. Or book yourself into her newest online Dominatrix course. This is Anne's third online course since lockdown and uptake has never been higher.
5. Kinky Books
It's no surprise that our biggest book sales have been in the kinky genre.
The New Topping Book - for knowledge hungry bedroom bosses
The New Bottoming Book - when you want to know everything about being a good sub.
The Mistress Manual - How many things can you think of to do with your hairbrush besides brushing your hair? This book is a must for those wanting to be bossy in the bedroom but don't know where to start.
101 Nights of Great Sex - Not exactly a kink classic but full of surprise seductions/fantasies to act out with your lover. One of our best selling books ever.
The History & Arts of the Dominatrix - This is the first ever book written on the topic of both the history and arts of the Dominatrix. This stunning hardcover book is a limited edition and each is numbered as 1 of only 2000 copies. And Anne O Nomis is our in-house dominatrix educator.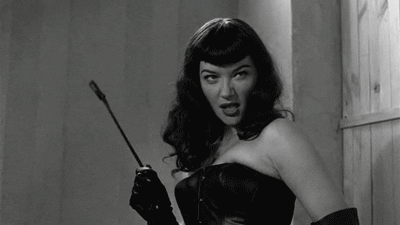 Sign up to our newsletter to stay on top of blogs, new products and cat gifs!