On the one hand, we know that lock-down is a great time to be having fantastic, experimental sex with our partner. On the other hand, can we be bothered?
It's true that the Adult Industry is enjoying a bit of a boom at the moment (yay for masturbation)! It's also true that stress and anxiety affect our desire for sex.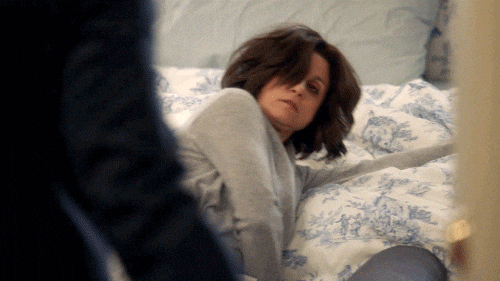 According to an NBC news poll, 47% of people claimed the pandemic had impacted their sex lives negatively. And when we're not having great sex, our libido declines and our relationships suffer. 
One of the best ways to increase desire is to have more sex right? The more you have, the more you want! It's a vicious cycle but I have one hack to help get you back on the horse, so to speak.
For the last couple of years, I've been dealing with a mental health issue in my family. By 11pm when I'm ready for bed, the last thing I want is sex. I'm mentally exhausted and it's this mental exhaustion as opposed to physical exhaustion that I've noticed is the biggest intimacy killer I've ever experienced.
I know that having sex is the best remedy but I'M TOO TIRED AND STRESSED OUT!! Naturally, this isn't the best thing for my marriage and things are getting tense. What to do?
This one hack has allowed me and my partner to enjoy much more sex, decrease our stress levels and be so much nicer to each other.
All you have to do, is SET YOUR ALARM.
It's 7.00am. We're warm, we're cuddly and we've planned. Forget about spontaneous sex. All the experts agree that planning for sex works. All we need is a bit of organisation and an open heart. Give it a go!
The night before, make sure you have the following by your bed.
Water

Mints

Lube

Tissues

Accoutrements
 And when that alarm goes off, cuddle up and begin exploring. Your day will get off to the best start, your libido will improve and your relationship will deepen. Agree on how many times you want to 'set the alarm' and go from there. Whatever works. Marriage saved. Breakfast in bed.
P.S. Research shows that we're more easily aroused in the morning but if you wake up with too many 'to-do's' in your mind, find a more relaxed time of the day to 'set the alarm'.
MY TOP 10 'ACCOUTREMENTS'
You can also read this blog on how to increase sexual arousal and pleasure, especially when you are impacted by medication, stress, health issues and ageing.
 PLEASE NOTE: If you're experiencing anxiety and depression please speak to your GP or contact Beyond Blue for support.
Sign up to our newsletter to stay on top of blogs, new products and cat gifs!