Dear Michelle,

I never seem to be able to orgasm at the same time as my partner. Why not?

-not-in-sync
I'd like to finish dinner at the same time as my husband but it's so hard! I tried once but our chew rates are different and I had to eat really fast and ended up with indigestion. Syncing orgasms is kinda like that.
If you want it to happen you've gotta practice. Vulva owners generally take longer to orgasm (13.46 minutes) than penis owners (5-7 minutes) and most (about 75%) of people with a vulva can't orgasm from penetration alone, so if you're in a hetero relationship you're gonna need to work harder to balance the timing.
With those statistics in mind, the penis is going to have to learn some control and hold off climax for at least 8.46 minutes. During the hold off period of course, the penis owner is doing all the things to get their partner going - think oral, sex toys - whatever.
Finally, when clitoral stimulation has built up to the point where climax is not far away, the penis dives in with some thrusting in order to trigger orgasm for both.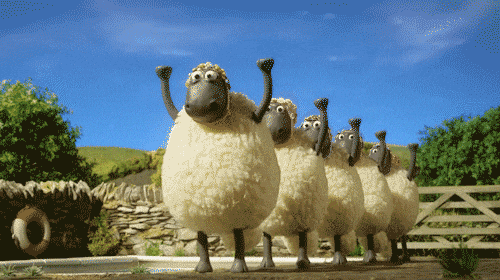 And there we have it. Synchronicitaaaay. Woop woop!! Baaaa.
In summary,
The partner that takes longer to climax (usually the vulva owner) needs to understand themselves well enough to know what gets them off. So try lots of sex toys and masturbate.

The person that is quicker to climax (usually the penis owner) must learn self-control and get really good at foreplay.

Then you've got to put it all together and communicate where you're at in your arousal journey. Whatever genitals are involved, the trick is to be in tune with yourself and your lover.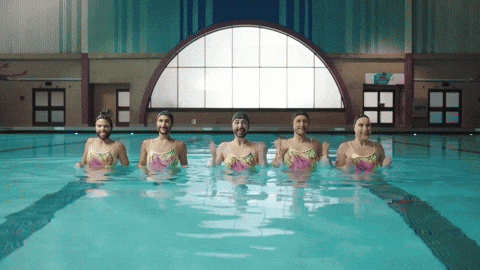 HOT TIP: The best toy for penises to use in order to hold off orgasm is a cock ring and the best toy to bring on a climax for pussies is a vibrator (whichever one works best for you). If you want to get there really quick though? Go the Dame Aer - and go from zero to 100 in record time.

 

Much love and good vibes,

Michelle

xxx

(send your curly q's to michelle@passionfruitshop.com.au with CURLYQ'S as the subject and receive a $50.00 gift voucher if yours is featured) 

Sign up to our newsletter for your weekly dose of Passionfruit Pulp + CATS