Dear Michelle,

I've never even had a baby but I wee my pants when I laugh and I'm only 19!!

- WTF
Leaking wee (or poo) when you laugh 'aint no laughing matter WTF.
Why you do this is usually because your pelvic floor is either too weak or too tight. And because the pelvic floor basically stops the uterus, bowel and bladder from falling out of our bodies, any weakness or tightness can result in not just leakage, but prolapse (where your uterus, bowel or bladder bulge out from your vagina or anus). Say whaaaaatttt?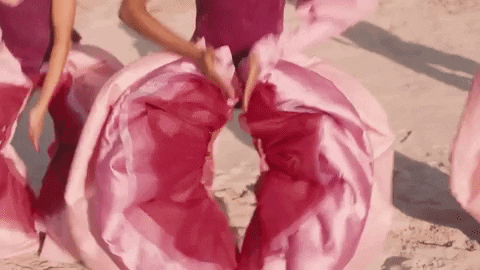 (The hammock that is the pelvic floor just gives way under the pressure).
Get this WTF:
49% of all post natal women will experience prolapse
Most of our customers are aghast when we explain this to them. And we are equally aghast that it's such a little known fact.
HALF OF ALL POST NATAL WOMEN HAVE THEIR BLADDER, UTERUS OR BOWEL FALLING OUT OF THEIR VAGINAS!! WTF?

This conspiracy of oblivion leads me to the next can of worms.
WHY DON'T THE FITNESS INDUSTRY CARE ABOUT OUR PELVIC FLOORS?
Lifting heavy weights as well as high impact exercises puts immense pressure on our pelvic floors but do our gym or personal trainers EVER ask us about it? In my experience, rarely. Read this article about How To Say No To Your Personal Trainer.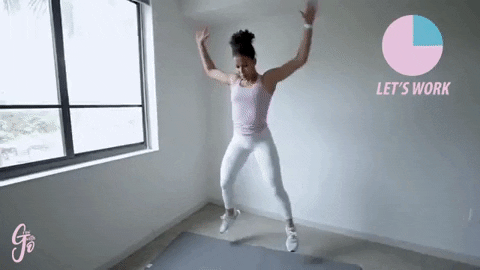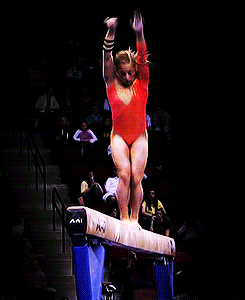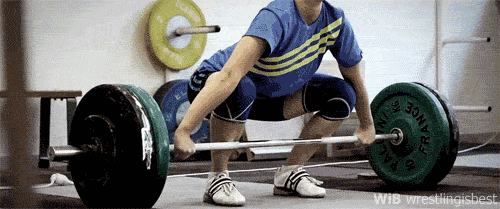 (Can you feel the pelvic floor being pressured? I'm squirming)
On the other hand, an overactive (hypertonic) pelvic floor can be caused or exacerbated by core strength exercises that don't allow for relaxation leaving you with a pelvic floor that is constantly under pressure and can't relax. Painful sex? Uh huh.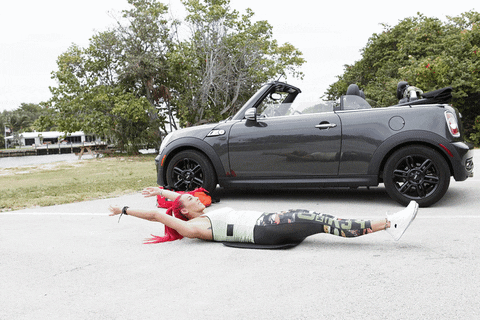 (can you feel the tension?)
There are heaps of reasons (not just your style of exercise) why you might experience incontinence and why you may have pelvic floor dysfunction, including endometriosis, childbirth, constipation, menopause, being overweight etc and the trick is working out if your pelvic floor is too weak or too tight and then finding the correct types of exercise to fix it.
But how? Mish* says,
The only person who can truly answer that question is a pelvic health physiotherapist. They are physio's who have completed extra training in the vag department (though also work with men too). An appointment with them will include lots of talking and perhaps a digital examination - (the digits on the end of their hands that is!) to assess the state of your parts. And they will give you the next steps to help you to enjoy a laugh… without the fear of weeing your pants!

But there are some things that you can be thinking about:

do you have any pain with sex / diminished orgasms / or find it difficult to insert toys or tampons?
are you able to contract your pelvic floor without clamping on your tummy and butt muscles, or raising your eyebrows?
are you able to feel your pelvic floor relax, after you have contracted it?
So my advice is to find out whether your pelvic floor is too weak or too strong and then address it, through exercise or via a health practitioner, depending on your circumstances.
EXERCISES TO SUPPORT OR RELAX YOUR PELVIC FLOOR MUSCLES
Too weak - isolating your muscles and squeezing them (see this video) or using pelvic strengthening beads.
Too tight - (see this video) sitting with your legs out and heels together (butterfly) and relaxing, squatting right down to the floor with your knees out and feet flat and using dilators and/or soft, slender vibrators to help ease the tension and provide muscle relieving orgasms too.
Life's a bitch sometimes WTF but the good news is that it's often fixable.
Much love and good vibes,
Michelle xxx
(send your curly q's to michelle@passionfruitshop.com.au with CURLYQ'S as the subject and receive a $50.00 gift voucher if yours is featured) 
Sign up to our newsletter for your weekly dose of Passionfruit Pulp + CATS
* Thank you to Mish of mishwright.com who has been through her own journey of incontinence. This lead to her becoming one of the most recognised educators in women's health and fitness in Australia. Her advice has always been welcomed at Passionfruit and she freely helped me personally after my two childbirths.
Check out our other blog here on The Benefits of Kegel Balls