2020 hasn't been a year for fancy product launches or exotic International trade shows, it's been more of a...
 (Thanks Jeff)
Thankfully, there are a few items that aren't just nice to have in your bedside drawer...they'll positively SET YOUR PUSSY ON FIRE!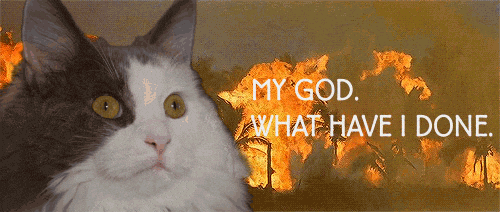 (I had to say that just so I could use the cat gif)
Seriously though, even though it has indeed been a bit of shitshow of a year, these are THE TOP 5 ABSOLUTE MUST HAVES that have emerged from the ashes.
Womanizer invented it and Lelo improved it. The air-pressure phenomenon is growing faster than COVID-19 because it provides the truest, quickest, most intense orgasm ever. Sila is the latest, most perfect model of them all.
Stronger than a double shot latte, sleeker than a Cup Day Dandy and more satisfying than ripping your mask off after a trip to the supermarket, Arc is one of the best things to come out of 2020. Precisely curved to meet your G-spot and an object of true grace and beauty.
Bendable, flexible and as luxuriously squishy as my tummy over lockdown. There's one for every occasion, ranging in size from small to extra large. They're just wonderful for both vaginal and anal, as well as for use in a harness. The double, rechargeable version has separate vibration for both the wearer and the receiver. Completely unique and trailblazing.
Sister to staff favourite 'Flirty', Racy is the perfect bullet for discreet clitoral stimulation. Just like Donald, it has a swollen head! But together with the silky silicone it's easy to insert within the super sensitive inch or two of the vagina.
We don't love a lot of the Satisfyer vibes, but these two are as cheap and cheerful as a holiday in your home state! At under $100.00 they tick every box for power, function and design. We love 'em!
AND ANOTHER THING... We've put together a $15.00 "2020 Shag Bag" to help get you through the Summer. Get one for yourself, get one for your mates and have the best (and safest) fun this holiday season.  Includes Jonny Overnighter Condoms, an On For Her ampule and 3 sachets of Überlube. STOCKING FILLER WHAT???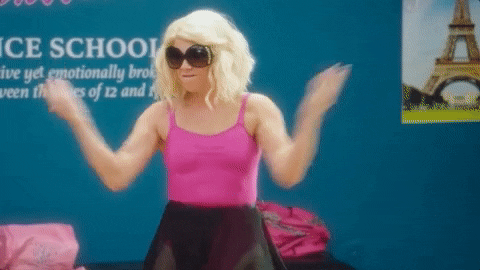 (And that's a wrap folks)
 Blog photograph by Jessica Ledwich Follow her Instagram
Sign up to our newsletter to stay on top of blogs, new products (AND WORKSHOPS) and cat gifs!