Whether it's on the dance floor, against the washing machine or atop your pillow, who doesn't love a good hump or grind right?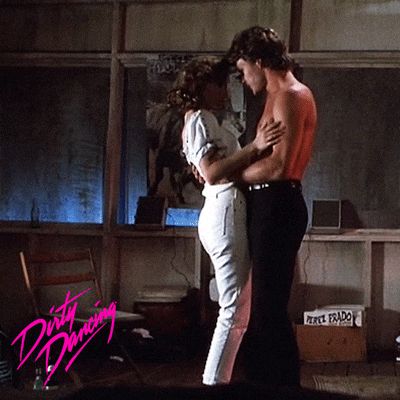 REASONS TO HUMP & GRIND
For many of us, grinding is our first experience of sexual pleasure. Even in our early development, the feeling of grinding can be so comforting that it becomes a night-time routine, sending us happily off to sleep. As we sexually mature, it can become our favourite way to masturbate, or maybe the only way we can orgasm. 

For some of us, pain or dexterity issues make it more difficult to masturbate with our hands or a sex toy, so grinding and humping are wonderful orgasm hacks. (You can read The Handi Book of Love, Lust & Disability for some great stories on this topic).

Maybe we have a clitoris or penis that is super sensitive and a fully clothed hump on a pillow feels juuuust right. 

Plenty of us just don't

like

using our hands and fingers to masturbate.

If we feel shy about our genitals for reasons such as inexperience, transitioning to a different gender, intersexuality or just not wanting to have the conversation, a fully clothed grind can be just the ticket. (And you can't get pregnant)! Maybe we have our period or an STI

If we're on our own and humping face down, we are using our body weight to create friction against whatever it is we're humping. Our genitals, nipples, face and thighs are all being stimulated!

Whatever the reason, humping and grinding feels amazing (you only have to watch The Bachelor to get that).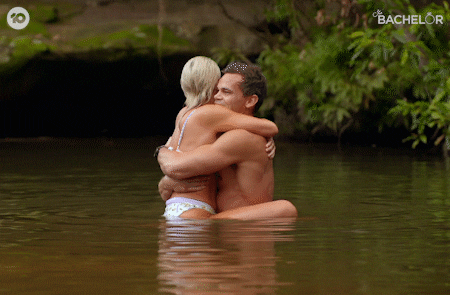 A VIBRATOR: 
Turn on your vibe and put it under your pillow before you go the hump.  

Try the We-Vibe Moxie in your underwear or inside your pillow. It stays in place via a magnet and it is the absolute bomb! 

The Bi-Stronic Fusion, Sundaze and Stronic G vibrators all

thrust

backwards and forwards on their own and you don't even need to use your hands. Lying or sitting on top of them feels super horny.

Squishy vibes like the Iroha+ range allow for more comfortable grinding.
A FACE: Who said you need a pillow? 
A PILLOW, TEDDY BEAR, BLANKET: These are probably the most common hump toys. Strap on a vibe to take it to the next level.
SEX FURNITURE: We absolutely LOVE the Liberator range - truly sex life changing! Try the Liberator Bon Bon or The Humphrey Pillow. Or use what's on hand. The arm of the couch or the corner of the mattress. 
YOUR LOVER: Legs, torsos, faces, genitals. All brilliant humping and grinding apparatus. 
SHOWERHEADS AND SPA JETS: Try running water over your clitoris, labia, penis or butt. If you like it rough and you have a spa...(just don't allow the water to shoot into any of your orifices).

YOUR FOOT: If you can cross your legs and grind against your heel, it makes doing yoga a lot more fun.
A SEX MACHINE: Who needs daily exercise when you can squat over one of these every morning? The Cowgirl keeps you fit AND satisfied! Throw a blanket over the top if it's a bit intense.
BUMP AND GRIND HACKS
CLOTHING: Try different types of clothing to get you off. Perhaps it's a seam in a pair of jeans or wearing a pair of silk knickers. Boxer shorts made of lace or satin can be super erotic when you only ever wear cotton.
LUBE: Slick up your genitals with some silicone lube before a bike ride or before rubbing and squeezing your legs together until you cum.
ADD SOME ON FOR HER / ON FOR HIM: A drop on the clitoris or slathered on the penis is a sure fire way to dial up the heat.
BUTT PLUG: Want to really ramp up your grinding and humping? Wear a butt plug. The NJoy stainless steel are incredible or the Aneros for when you're tightening your pelvic floor are Next. Level!
IN PUBLIC: Kiss and grind with your lover against a tree or at a party or dirty dance next time the music is right. You'll feel sixteen again.
OK I'm off to ride my horse now.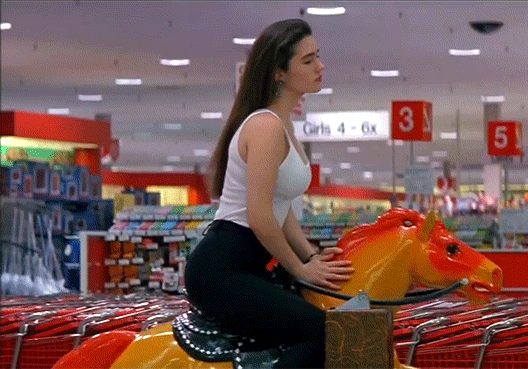 OUR HUMP & GRIND COLLECTION