Mentioning the word 'kinky' to some of our customers can still inflame a cheek or two :) But generally speaking, kinky just means anything that is out of your usual comfort zone, so whatever is unconventional (or weird) to you is the definition of kinky.
Kinky for one person might be using a sex toy (hello everyone) and for another it's being spanked by a femdom in a latex hood. However you define 'kinky' is up to you. I think it's wanting to be more creative in the bedroom and switching up the usual script. Introducing a blindfold or a bit of spanking, sprinkling in some role play perhaps.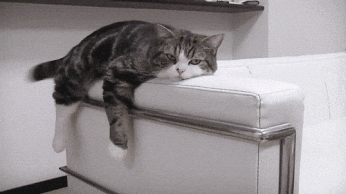 (Tie me up and spank me Rex)
Before these occur however there is often the 'stage of the crave'. Just knowing you want to do something, but unsure what that something is. So let's find out what something different looks like to you.
1. Hit the books! (before you get hit by the books...)
- Erotica - read it! There's nothing like a bunch of stories to help you find out what gets you hot under the sheets. Use them as research.
- Come As You Are Workbook - Emily Nagoski provides worksheets, prompts and diagrams to help you understand yourself.
- 101 Nights of Great Sex - an absolutely awesome book for couples with sealed invitations that you give to one another and then plan an erotic encounter.
- Kink How To - have a look at the range of books on offer, see what appeals and educate yourself.
2. Ideal partner checklist - PRICK!

- PRICK stands for Personal Responsibility, Informed, Consensual Kink. It's a  philosophy emphasising the personal responsibility of participants involved in risky sexual behaviors who must individually consent to the behavior after personally understanding and considering its risks.
- Communicative. Make sure you can bring up anything with your partner before, during and after play. Although you may adhere to the PRICK philosophy, you need to be able to confidently voice your feelings at any time.
- Playful and open. 
3. Attend a workshop
- The Dominatrix Diploma at Passionfruit is for both at home players and professionals (next year's dates coming soon)
- Curious Creatures in Melbourne offer all sorts of kink workshops and they're great!
4. Common Kinky Pursuits
Impact Play - refers to using a hand, flogger, paddle, crop or anything else to physically hit your partner. You need to understand the safe/green areas of body (bottom, thighs, breasts) and those that are unsafe/red areas of the body (face, joints, hips). Start with spanking (using your hand) and move to paddles and crops, then small floggers. Longer floggers, whips and canes are only for the more experienced kinksters. Always seek education when using floggers, canes etc and practice on inanimate objects first. Jay Wiseman's book SM101 is an awesome introduction.
Bondage - refers to restraining your partner and is a super common kink. You can use cuffs, bondage tape, a silk tie or even glad wrap! Being tied up can actually allow for a wonderful feeling of freedom. You are at your lover's mercy! Tying up your partner on the other hand, is an exciting way to be dominant in the bedroom.
Rope tying, or Shibari is a more advanced form of restraint and should only be entered into once you've done substantial research. Read books, attend workshops and know your partner intimately. It's important that you know about any health conditions before entering into a Shibari scene as the pressure that's necessary to apply to joints can be very dangerous for some. Don't even think about tying someone up until you've done A LOT of research.
Never leave your partner when they're tied up, even if it's just in cuffs. Your lover may experience a cramp, have some numbness or even a seizure and need to be freed immediately. Always be SAFE and CONSENSUAL.
Role Play - refers to assuming the role of a different person and is a wonderful way to explore fantasies and kinks, often involving something taboo. Taking the role of teacher/student or boss/secretary for example is not acceptable in real life but is a way to safely explore the fantasy. Pretending not to know your partner when you 'meet' at a bar and have hot sex in the car park can be a great way to explore the fantasy of infidelity within the safety of a steady relationship. Dress up, hone your acting skills and fulfill your wildest fantasies.
5. Common Kinky Accoutrements
Nipple Clamps - It's a fine line between pleasure and pain and clamps are the sweetest way to experience it. Read our article '8 Ways To Enjoy Nipple Clamps'
Spreader Bars - "hands against the wall and spread 'em." "Anything you say Sir!" Read our article on 'Spreader Bars'
Blindfolds - whether it's a silky sash or a leather 'black out' mask, a blindfold is a surefire way to keep you in the moment. Not being able to see what your partner is doing or planning enlivens the senses and adds spice and drama.
If you're just starting with kink, begin slowly, remember to communicate your wants as well as your don't wants, and have fun exploring. We're all a bit kinky in some way or other so start discovering and sharing yours.
 Stay safe, and have fun!