I can hear you asking "Why should I start a self pleasure practice? I can just jack off any time I feel like it." Totally true but committing to your own pleasure can teach you how to:-
1. Orgasm in more than one way
Many of us have a default climax technique that we use to get off. This is totally normal and is just our brain reverting to the tried and true ways it knows gets results. Committing to a pleasure practice helps your body learn new ways to climax and the results can be spectacular. Ever squirted before or had a prostate orgasm? Well start your pleasure practice now. (The N-Joy Pure Wand is our top tool to get you on your way).
2. Reduce self-image anxiety
In her Pleasure Journal, Georgia Grace encourages 'Mirror Work' as a method of developing self love and care. Try it as an exercise to foster greater healing and intimacy within yourself and journal your responses in order to gain sexual confidence.
3. Learn what your body likes and teach it to your lovers
Masturbation is the best way to know what you want in bed. Making it your mission to know what turns you on is the greatest sexual secret you can own.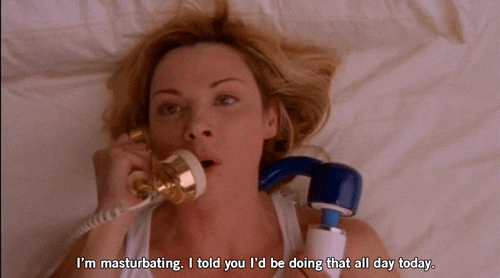 4. Attract lovers like bees to honey
A Self Pleasure Practice will build your sexual fitness and confidence and a sexually confident human radiates irresistible sexual power.
5. Expand your erotic potential
Ever feel like sex is a little underwhelming or your orgasms are tepid rather than explosive? When you mindfully experience sensation, your expand your pleasure potential.
Begin your Pleasure Practice Now with Georgia Grace's Pleasure Journal

Euphemia gives her Top 5 Tips for a self pleasure practice.