Hi Michelle,

I'd like to say I  had 'only' a hysterectomy four years ago as a 48 year old and maybe the loss of length of vagina was a result of this.  But radiation therapy following also required a vaginal cylinder with oestrogen cream to be used to prevent the walls from glueing themselves together and shortening the vagina.*  The medical world is apparently still out on this management plan but I wasn't going to take the risk!  My partner at the time didn't notice any shortening of my vagina.  A medically induced menopause was the least of my concerns at this time.

I still can't believe I'm saying this as prior to treatment I had never required a lubricant during sex.  An older close friend put me onto your Uberlube and I'm now very comfortable bringing this out as part of our pleasure.  It's great.

Now I have a new partner who has difficulty orgasming during masturbation and during sex at the best of times (this could be a separate Curly Q #2)!  He is curious, careful, considerate, but it seems he needs to go deep, way too deep for my comfort in order to orgasm.  Question  #1, is there anything available for him during penetration that gives him the sense he is going deeper please?

Regards,

Kerry
Nope, there's nothing that I'm aware of that will give your partner the sense of going deeper, only toys that will help him become more stimulated or toys that simulate a deeper vagina.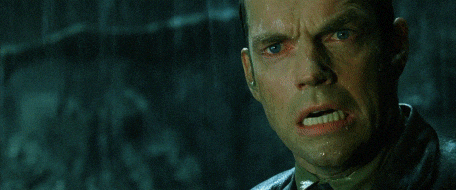 When one or both partners have a change in circumstance that necessarily alters the way they enjoy sex, it's an opportunity to mix things up.
When a penis can no longer get hard for example, vibrators and dildos can be used for penetration if that's what's desired.
When a vagina is shortened or tightened due to age or treatments, other ways to stimulate the penis may be required. Your comfort is first and foremost Kerry and if its painful to go deep then don't do it.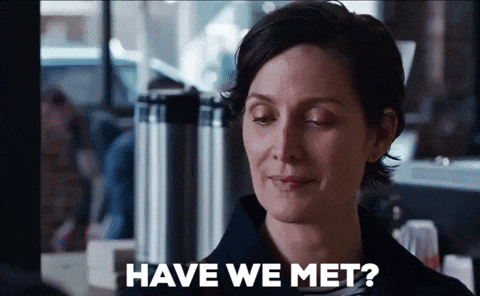 It's fantastic that you've discovered the joys of Überlube. What on earth did we ever do without it? You could try Pjur Original too because it's much thicker and therefore reduces friction even more.
You can use dilators for lengthening and widening if that's something you're interested in doing. There are so many soft, supple sets available now and regular use can have amazing results. You can also 'wear' them for a few hours before sex to help stretch the vagina. The My Pod and She-ology Set are both recommended for that.
Short vibrators are strongly recommended too, for when you're enjoying yourself alone or to bring in to your sex play. My faves are the flexible Miss Bi from Fun Factory and the powerful, rigid Lora Dicarlo Drift. Both are short and powerful.
OTHER IDEAS
Have you tried anal sex? I'm assuming that cavity is still the same size? And you've already got great lube so you're half way there. You can read about starting out here.
The OhNut is worn on the penis to make penetration more shallow. It's great for you because it allows you to control exactly how much of his penis goes in. And he may not even notice the difference! To see if the OhNut is right for you, take this quiz.
Your partner can masturbate with a 'fake vagina' while you are having sex to get the feeling of depth if that's what he needs. The Flip Zero or the Autoblow for example feel incredibly close to a vagina and can be used creatively during lovemaking. You could add a Tenga Egg or Cup when you are giving him a hand job.
Perhaps you are great at deep throating to give him pleasure? Angle of the head is important (try lying face up on the bed with your head over the side) to take in more length and sprays such as Deeply Love You can relax the muscles at the back of the throat to help you go deeper. Lic-O-Licious Oral Delight Gel is licked off the penis for a similar effect.
When deep penetration is off the agenda, mix it up with other super stimulating toys. The new BOND by We-Vibe is a fabulous vibrating ring that stretches around the penis and testicles. More stimulation for you and your partner.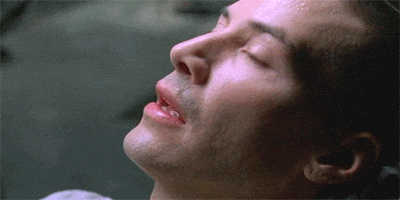 All that's needed here is a willingness to come at the situation from a new angle. Gloria Steinem once said
"If the shoe doesn't fit, must we change the foot?"
No. I say,
"If the shoe doesn't fit, don't change the foot. Change the shoe."
Much love and good vibes,
Michelle xxx
(send your curly q's to michelle@passionfruitshop.com.au with CURLYQ'S as the subject and receive a $50.00 gift voucher if yours is featured) 
Sign up to our newsletter for your weekly dose of Passionfruit Pulp + CATS
 *We have many customers who experience tenderness, inflammation, soreness and damage to the mucous membrane lining the vaginal walls following radiation therapy. This can lead to a sticking together of the walls as they heal, causing adhesions and a partial closing of the opening of the vagina. As the deeper vaginal tissue heals, inflexible scar tissue can form making it less flexible and causing more painful penetration (stenosis). Lubrication and dilators are needed to assist healing.