Pegging
- a sexual act that usually involves a cis woman wearing a strap-on-dildo and penetrating her male partner
"she pegged him 'til he screamed her name in ecstasy"
THE WHY
Are you fantasising about turning the tables on your partner? Or has your partner hinted at trying something new? Perhaps you love anal play already and want to take it to the next level? Whatever your motivation, it's imperative that you're both on the same page. After all, you don't want your partner running for the hills when you whip out Boss Bitch Dildo with an accompanying cheshire cat grin do you? (Well maybe if that's your thing ;)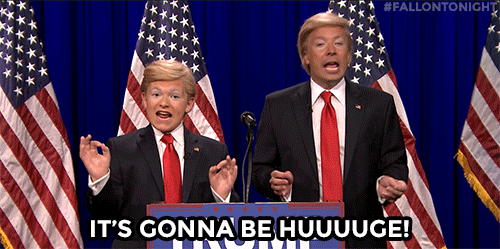 THE CHAT
OK so you're both willing to give it a go. If one of you is a bit resistant, why not invoke the GOOD, GIVING & GAME concept? Or if you're finding the topic of sex difficult to bring up, check out our How to Talk About Sex Strategies 
Endeavour to make sure you're both on the same page in relation to how you want the scenario to play out. Perhaps one of you has a dom/sub type of scene in mind with ball gags and floggers whereas the other might be thinking roses and romance. Or better yet, one might be thinking the size of a finger dildo and the other the Boss Bitch version!
Once you've decided on the particulars, you need to go shopping. 
FOR THE PEGGEE (or bottom)

Before you fulfill your fantasy of being pegged you need to acknowledge that this is advanced anal sex so start at the beginning and get a butt plug. Learn about anal and get used to the feeling of having a butt plug inside you when you're masturbating and having sex. Or maybe learn to thrust anally with a dildo first.
3 TIPS FOR THE BOTTOM

It's important that you don't give all the responsibility of your fantasy to your partner. Understand your limits and experiment with butt plugs and/or dildos.

Be involved in the purchase of the harness and dildo and start small.

Help your partner find positions that work. You could even try positions that you're both comfortable with before you even try pegging, such as aligning your hips and grinding.
FOR THE PEGGER (or top)

Start looking for the perfect strap-on-harness and dildo. Shopping together for this stuff is HOT but it's important to do your research. You need a well fitting harness, a slender dildo and LOTS of lube.

3 TIPS FOR THE TOP

Wear the harness so that the dildo is sitting where a penis would - not over your belly button! The dildo should ideally swing between your legs or a tad higher.

It's not easy to find the right size dildo online. Check the specs carefully and don't buy anything too soft or you won't be able to direct it with confidence.

Practice wearing the harness and dildo A LOT before the big day. That means putting it on as many times as necessary so that you can whip it on with your eyes closed. Wear it around the house, dance, BE a person with a dick! Get into it baby. Because there's nothing worse than your partner having to wait half a day until you're buckled in. Ho hum…


Have the dildo already in the harness before you put it on.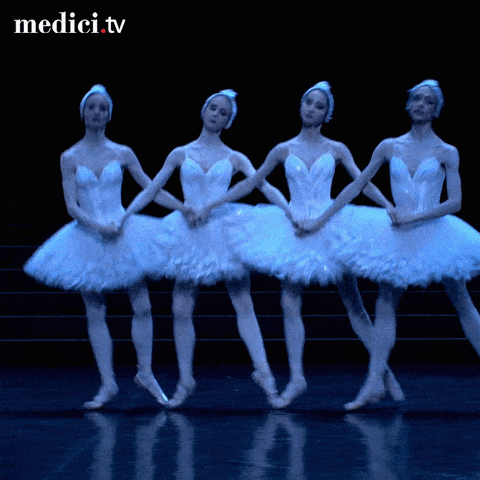 Practice dancing with your strap on...on
THE PREP
OK so you have the night booked. You have all your accoutrements - harness, dildo, loads of lube, towels or throw, tissues, maybe the Liberator Wedge and a whole lotta anticipation. Keep your heart light and your mind open. This is going to be fun.

THE PEG
Now for the money shot! You're harnessed up, you've slathered lube on the dildo and your lover's butt hole. You're both horny from all the anticipation and foreplay. You're in position. But wait! You've never fucked anything before! You've got no idea how to get it in there! And unlike a real dick, there's absolutely no sensation! Panic stations!
TOP TIPS FOR GETTING IT IN

Hold the dildo in your hand so you can direct it to where it needs to go. Insert slowly and not all the way at first. Your partner could at this point be directing it with their hand to make it easier.

If you're feeling slightly silly in your get-up, blindfold your partner to give yourself more confidence

Once the tip of the dildo is inside, slide it in slowly. If you can get it all the way in, try grinding for a bit rather than thrusting.

You need to pull

out

more slowly than you push

in

so back off slooooowly.

Try not to pull out completely because it ain't easy getting that thing back in again.

Understand that there's not much physical sensation going on for the pegger. Stay present.

Keep checking that your partner is into it.
THE POSITIONS
Doggy is a great position because you can see what you're doing and your lover is facing the other way which can give you more confidence. Having your lover leaning over the bed might give you more leverage too.

Using a Wedge is great for pegging. You can place it in the middle of the bed with your partner's arse high up in the air. Kneeling on either side of their body can be nice and comfy.

Cowgirl. Lie on your back with your harness tightly in place and your legs straight. Have your lover sit on top and control the proceedings from there. This is perfect when you're wearing a strapless harness as you don't have to move around too much and worry about it falling out. It's also great if you don't have much strength in the thighs.

Thigh harness. Many harnesses can be converted from a waist harness to a thigh harness. Strap it to your leg and have your lover impale themselves on the dildo. This is great because it leaves your own genitals free to be accessed by your fingers or a toy.
THE END
There may be a little mess after your session. Certainly there will be toys and towels that'll need to be cleaned up. You might like a shower and the receiver might need to sit on the toilet to release some air! Once that's done, it's a great time to cuddle and have a talk and laugh about how it all went - what was great, what didn't quite work and how to make it even better!
Keep in mind that it probably won't be super successful on the first try, but it's important that it's a positive experience for both parties. Don't worry if things didn't go to plan or it didn't work out. You're both amazing for giving something new a go.
A FEW EXTRA TIPS BECAUSE WE LOVE YOU
Give yourself some love and add a toy. We recommend the Jive in the vagina or Probe over the vulva. A cock ring can be amazing and nipple clamps are always fun. Oh! And a spreader bar is phenomenal! The possibilities are endless...


Strapless Strap-ons like the Fun Factory Share are great for skin to skin contact. The absence of strapping allows for that extra feeling of closeness

Most strapless strap ons can be used together with a harness for extra stability - just remove the backing pad if you can. The Joque and the Wild hide deluxe velcro harness allow for this.

You can clean leather harnesses with toy cleaner sprays like the Tea Tree Antibacterial Spray to keep it in tip-top condition
OUR TOP PEG PICKS